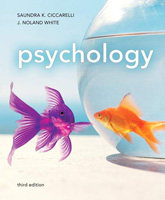 Psychology
(in preparation)
Another edition of one of the most popular academic books on psychology in the world. Written by prof. Saundra K. Ciccarelli and prof. J. Noland White.
Download chapter (in English)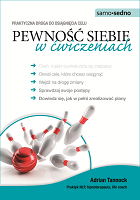 The confidence workbook
Edgard, 2014
Do you want to have the confidence to talk to anyone in any situation? Or to stand out from the crowd at work or when you're interviewed? This book will tell you how to put theory into practice.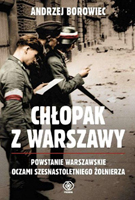 Warsaw Boy
Rebis, 2014
From one of the most harrowing episodes of the Second World War, this is an extraordinary tale of survival and defiance recounted by one of the few remaining veterans of Poland's bravest summer. Andrew Borowiec dedicates this book to all the Warsaw boys, 'especially those who never grew up.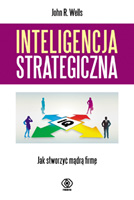 Strategic IQ: Creating Smarter Corporations
Rebis, 2014
In fast-changing business environments, firms must adapt their strategies and innovate to remain at the top. But many successful firms fail to do so. Instead, they succumb to inertia, hesitate, or stick blindly to their old strategies, until it is too late. This book identifies the key sources of inertia - strategic, structural and human and provides practical advice on how they can be overcome to create smarter corporations.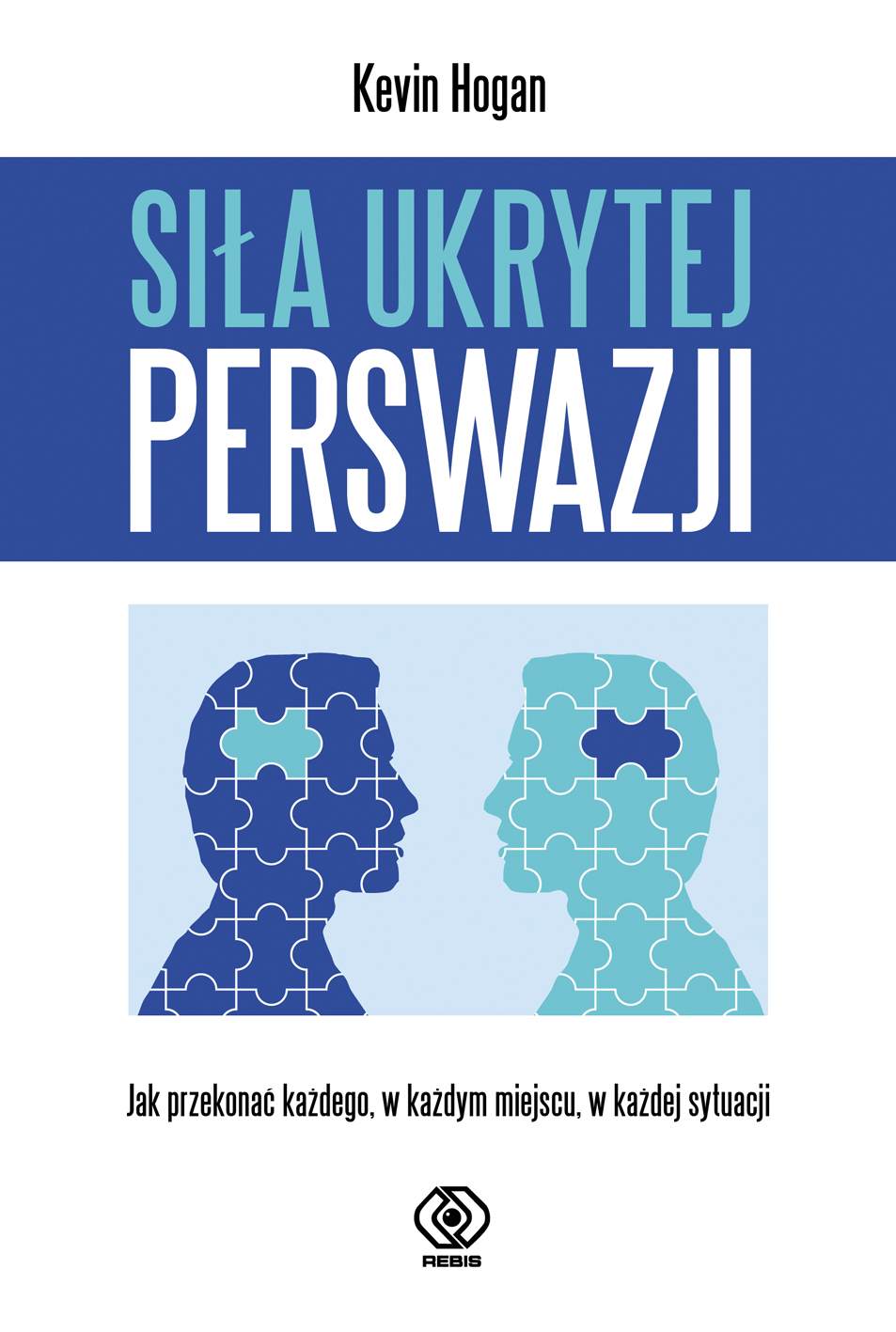 Invisible Influence
Rebis, 2014
"Invisible Influence" is a masterpiece in understanding the science of influence and how to take it from convincing to compelling. Kevin Hogan shows you in plain English how to understand, apply, and master the science of persuasion.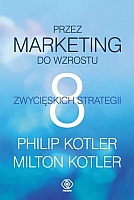 Market your way to growth. 8 ways to win
Rebis, 2013
Market Your Way to Growth shows you how to survive these rough economic waters. The book details nine megatrends that will offer new opportunities throughout this decade, including a global redistribution of wealth, urbanization, an accelerating green global economy, rapidly changing social values, and more.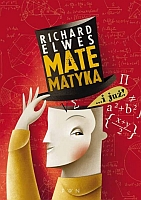 Chaotic Fishponds and Mirror Universes: The Strange Maths Behind the Modern World
Dom Wydawniczy PWN, 2013
What can we learn from fish in a pond? How do social networks connect the world? How can artificial intelligences learn? Why would life be different in a mirror universe? Mathematics is everywhere, whether we are aware of it or not. Exploring the subject through 35 of its often odd and unexpected applications, this book provides an insight into the 'hidden wiring' that governs our world.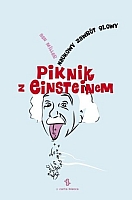 It's Not Rocket Science
Dom Wydawniczy PWN, 2013
Black holes. DNA. The Large Hadron Collider. Ever had that sneaking feeling that you are missing out on some truly spectacular science? You do? Well fear not, for help is at hand. Ben Miller was working on his Physics PhD at Cambridge when he accidentally became a comedian. But first love runs deep, and he has returned to his roots to share with you all his favourite bits of science. This is the stuff that you really need to know, not only because it matters, but because it will quite simply amaze and delight you.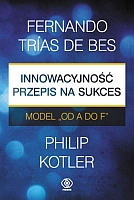 Winning at Innovation
Rebis, 2013
Companies that don't develop and don't come up with new products, strategies and technologies are not much of a competitor on the ever-changing market. The authors of the book prove that creative solutions are not merely creations of some lucky coincidence, but can be actually arrived at by way of logical and organized process. Their "A to F" model explains how a set of carefully-planned and well-thought-over steps can combine the creative potential of different departments of a company, translate concepts into ready solutions and introduce them successfully to the market.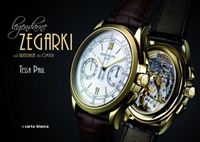 Watches: Eye on the Time
Carta Blanca, 2012
A beautiful hard-cover edition of a truly captivating album on the history of watches. Every watch-lover will surely appreciate the high quality of photographs, the abundance of technical details and the in-depth description of brands and their historical background. Our translation of the book book gained much recognition among many experts in the business owing to its reliable factual qualities.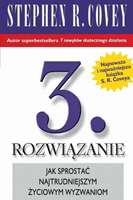 3rd Alternative
Rebis, 2012
In any conflict, the First Alternative is my way, and the Second Alternative is your way. The fight always boils down to a question of whose way is better. This book presents a new and practical, but incredibly effective and eye-opening, way to reach resolution through using the 'Third Alternative'. With the Third Alternative, nobody has to give up anything, and everyone wins.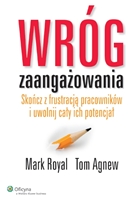 Enemy of Engagement
Wolters Kluwer, 2012
There are a lot of frustrated people in most workplaces today. Better enabling these employees to succeed represents an untapped avenue for radically improving productivity. The 'Enemy of Engagement' gives managers powerful new insights and research-based tools for ensuring their teams are both willing and able to make maximum contributions.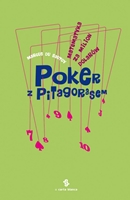 The Number Mysteries
Carta Blanca, 2012
A short, lively book on five mathematical problems that just refuse be solved – and on how many everyday problems can be solved by maths. Written by Marcus du Sautoy, Oxford university maths professor, the author of 'The Music of the Primes' and 'Finding Moonshine'.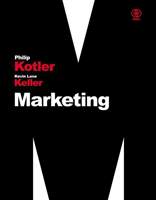 Marketing Management
Rebis, 2012
The world of marketing is changing from day to day. This is a book which describes the most important theoretical issues and practices in marketing - as a result, there is no wonder that this is the main book for marketing students.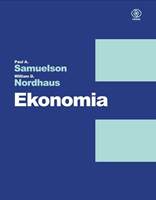 Economics
Rebis, 2012
The book by Paul A. Samuelson was first published in 1948 and immediately became a canon of economics textbooks. Its latest, revised version is a transparent, competent and interesting introduction to the rules governing the modern economy.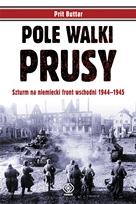 Battleground Prussia
Rebis, 2011
In September 1944 the Soviet Army poured into German territory, flooding the martial heartland of the Reich, Prussia. Hopelessly outnumbered by the human wave of the Red Army, the Wehrmacht fought on with determination, but was gradually beaten back. This book describes the great battles that marked the Soviet conquest of Prussia.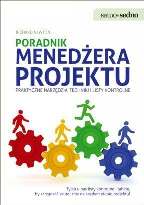 Brilliant Checklists for
Project Managers
Edgard, 2011
A must for project managers. The book, which was translated by Jacek Środa, discusses the basic principles governing effective project management.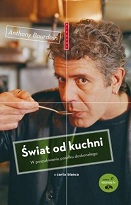 The world of cuisine
Carta Blanca, 2011
A crazy trip around a world full of flavours. Anthony Bourdain, a brutally honest chef and a traveller gifted with an unusual sense of humour, prepares extreme dishes of global cuisine.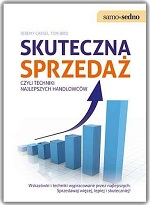 Effective sales
Edgard, 2011
A book, which organises the system of work of sales representatives and focuses them on effective sales activities.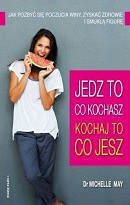 Eat what you love -
love what you eat
Carta Blanca, 2011
A guide on how to once again enjoy food, satisfy your needs and primarily become lean, lively and conscious of your body.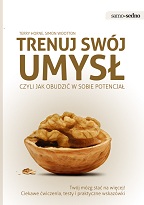 Train your mind
Edgard, 2010
The authors of the guide take readers on a fascinating journey inside the human brain. They prove that intellectual capability largely depends on our lifestyle - and not only on genes.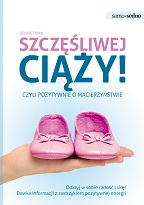 Happy pregnancy!
Edgard, 2010
Pregnancy can be extremely stressful. The book enables you to calmly and safely experience the period during which you are waiting for your child. It presents a number of ways of ensuring peace of mind for prospective parents.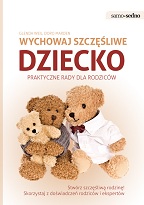 Bring up a happy child
Edgard, 2010
Jacek Środa's translation of a book containing practical and proven tips which will help build good relationships with your child and ensure that it is happy. It teaches you how to be an assertive parent, and simultaneously to show love and respect for your child every day.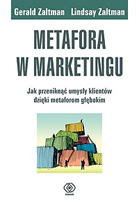 Metaphor in marketing
Rebis, 2010
The Rebis Publishing House has published another book translated by Jacek Środa - "Marketing Metaphoria." The book describes the seven basic deep metaphors on which successful marketing campaigns are based. A must for marketing, promotion and sales practitioners.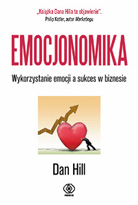 Emotionomics
Rebis, 2010
The Rebis Publishing House published a book translated by us - "Emotionomics." The book teaches you how to view your emotions in terms of business opportunities. In the current environment of increasing competition on the market, in the light of hundreds of products which are similar to each other, emotions can exert a decisive influence on customer decisions.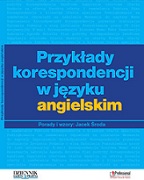 Examples of correspondence in English
Infor, 2009
Dziennik Gazeta Prawna issued Jacek Środa's publication named "Examples of correspondence in English" - as a supplement to the newspaper. The booklet contains emails, faxes and other types of correspondence with comments. Each chapter starts with an introduction containing the most important guidelines for holding correspondence in English.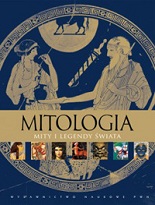 Mythology - Myths and legends of the world
Polskie Wydawnictwo Naukowe, 2009
Mythology - Myths and legends of the world is a unique book. It contains almost a thousand high-resolution photographs, presenting works of art depicting mythical stories from around the world. It is an impressive collection of myths from various cultures around the world.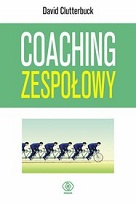 Team Coaching
Rebis, 2009
The Rebis Publishing House published a book translated by us - "Team Coaching." The author, Professor David Clutterbuck, helps understand the essence of effective coaching, giving many examples and analysing specific cases, supported by thorough research.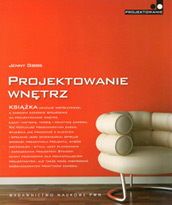 Interior Design
Wydawnictwo Naukowe PWN, 2009
The book presents a contemporary, broad perspective on interior design. It reveals the functioning and all aspects of this industry. It combines the history, theory and practice of the profession.